MP labels 20mph limit for all Welsh towns 'ludicrous'
Friday 22nd July 2022 4:00 pm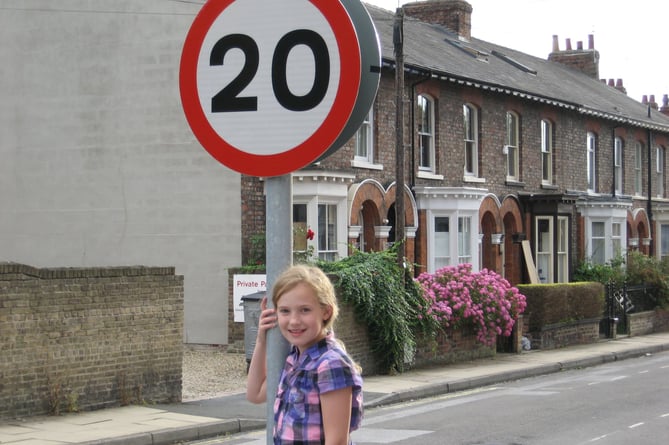 The Welsh government has introduced 20mph speed limits
()
Subscribe newsletter
Subscribe to our email and get updates right in your inbox.
THE decision to impose a nationwide 20mph speed limit on residential streets has been blasted as 'ludicrous' by Monmouth MP David Davies.
The Welsh Senedd voted to lower the national speed limit in towns and villages from 30mph to 20mph last week.
While health and cycling groups are among those to welcome the move, many others have slammed it as ridiculous.
Motorists in Abergavenny where the system is currently being trialled have described the lower limit on the town through road as an "absolute joke", "ridiculous" and "stupid".
Labour and Plaid Cymru Senedd members backed the lower limit, which was opposed by the Welsh Conservatives, with Cardiff Bay ministers arguing that a 20mph speed limit would lower road collisions and noise and encourage people to walk or cycle.
Wales is thought to be the world's first nation to adopt the default position, which comes with a projected £32m price tag.
But David Davies, Tory MP for Monmouth, said speed limits should be set by local councils - where "local knowledge of the road network is key" - not by the Senedd.
"Welsh Conservatives have no problem with a 20mph speed limit if it is necessary for safety, such as outside schools, children's playgrounds, health centres in housing estates and heavily pedestrianised areas," he said.
"But to impose a blanket rollout on all residential roads is nonsense.
"One of the biggest complaints I have heard from locals in Abergavenny and Severnside, where 20mph trials were held, is that it actually attracts poor driving behaviour as frustrated motorists are overtaking in areas where it is not suitable.
"There have also been reports of cyclists overtaking vehicles."
Mr Davies said the Welsh Government should be improving infrastructure and involving the community rather than "wasting £32m on an illogical scheme".
"Give us the cycle lanes and better public transport links first, especially in rural areas which are badly served," he added.
"Give local people and local councils the power to decide these speed limits as they are the very people who know our roads best.
"The Welsh Labour Government should be concentrating on the job in hand and focussing on issues such as the global cost of living challenge.
"In the current economic climate, I fail to see how this £32m scheme is money well spent."
And some motorists in Abergavenny back him, Thomas Dugmore describing it as an: "Absolute joke. 20mph side streets and by schools, yes, but trunk roads no, 30-40mph, just use common sense."
Tegan Phillips posted on Abergavenny Voice: "20mph is just stupid! In town/schools, etc, yes, but not outside, it's an accident waiting to happen."
And Jean Whitney added: "Ridiculous and the full cost of implementing it is £??"
Ieuan Jones also posted: "Near schools and on housing estates, yes, but on main through roads, ridiculous."
But not everyone agrees, Leann Gwillym saying: "There is nothing wrong with the 20mph."
And Lucie Parkin quoted figures showing the chances of a pedestrian being killed in a crash with a car were cut from 20 per cent at 30mph to 2.5 per cent at 20mph.
"Please look at the stats and slow down," she urged.
Comments
To leave a comment you need to create an account. |
All comments 0