Council appalled by ambulance cuts
Cuts planned for Monmouth's rapid response unit have been described as 'abhorrent' by one councillor.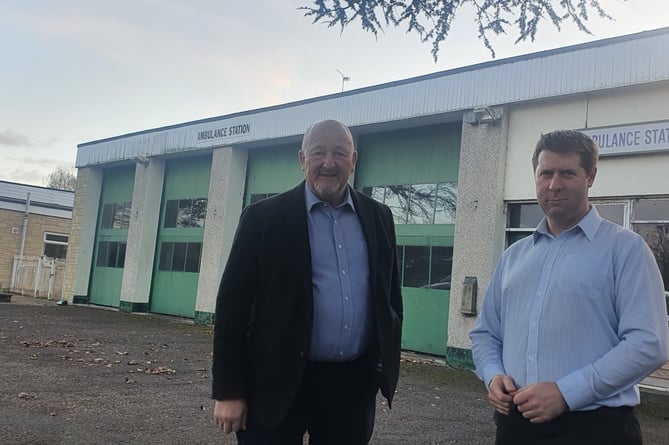 Subscribe newsletter
Subscribe to our email and get updates right in your inbox.
Monmouth Town Council met on Monday (February 14) to discuss what could be done to halt plans to halve Monmouth's rapid response by removing one of the two remaining ambulance vehicles serving the area.
Mayor Terry Christopher commented: "We're already isolated in Monmouth, health wise, we haven't even got a minor injuries unit never mind anything else."
Cllr Mat Feakins described the move as 'abhorrent' whilst Cllr Rod Smith added that he was 'appalled' by the decision and that the Welsh NHS trust was 'cutting off Monmouth' as a rural community.
Cllr Smith referred to the fact the health board has already downgraded Nevill Hall from a A&E to a minor injuries unit and that there's no direct route to the new hospital in Cwmbran.
He commented that 'even Lewis Hamilton would struggle to get there in time and that it's a 'penny pinching, cost cutting supersize'.
For many, the most well known route from Monmouth to Cwmbran is via the M4 and through the Brynglas Tunnels, roads which at times are dangerously congested.
Cllr Treharne said that they're not sending the good message to the residents of Monmouth by cutting this service - with deputy mayor Cllr Dewhurst saying 'how on earth it can be even contemplated, I don't know'.
All councillors voted in favour of writing a strongly worded letter to the authorities involved expressing the council's major concerns on the potential impact on the citizens of Monmouth.
Last month the Beacon initially reported on the downgrade where Leader of Monmouthshire County Council and Monmouth Senedd member Peter Fox warned that lives will be at risk if this decision goes ahead.
Cllr Richard John said: "Yet again it feels like Monmouthshire residents are the victims of the centralisation of NHS services. Many of our older residents don't drive and would be reliant on an ambulance in a medical emergency. The Trust need to reconsider these plans as a matter of urgency because what they're proposing is not only unfit for purpose, it's dangerous.
"
"I'm really shocked to learn of these reckless plans from the Welsh Ambulance Services Trust, which would leave vulnerable residents in Monmouthshire without a reliable ambulance service."
Cllr Richard John
Peter Fox MS added: "This move towards centralisation will leave rural authorities extremely vulnerable, with countless lives being put at risk. I sincerely hope this move will be reversed, without any delay."
Comments
To leave a comment you need to create an account. |
All comments 0