Proud town council is blazing Welsh trail
Thursday 11th February 2021 10:42 am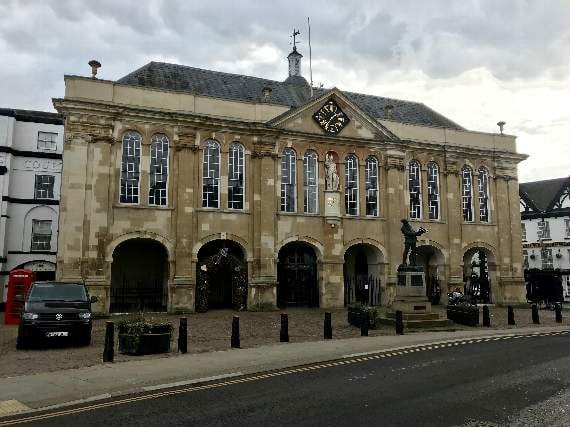 Subscribe newsletter
Subscribe to our email and get updates right in your inbox.
Parts of Monmouth Town Council's website will be translated into Welsh "to promote the fact that we are, and proud to be, Welsh", as one councillor put it, writes CHARLES BOASE.
Mayor Mat Feakins suggested delaying the work for three months because of "capacity issues" in the office associated with the appointment of a new town clerk.
However the meeting agreed "to progress with the partial inclusion of Welsh for the static pages on the website and to ensure the use of good quality Welsh translation, with the uploaded documents to remain in English, and to seek quotes for translation".
The intention is to carry a Welsh alternative for the "home" pages on the website that rarely change, while agendas, news updates and the like, that are uploaded regularly by the clerk's office, will continue to be only in English.
When the question had been posed whether the council should have Welsh on its website at all, Cllr Emma Bryn, a Welsh speaker, said: "I am surprised it is even a question."
But Cllr Terry Christopher said: "Surely if people want information from the town council in Welsh they could request it."
When Cllr Anthea Dewhurst suggested people could use the Google Translate facility, Cllr Bryn said: "I would rather see parts in correct Welsh and then go into English than it being Google-translated incorrectly. I wouldn't be upset. It would be a brilliant start."
Cllr Claudia Blair said: "We should make Welsh a priority. We are not a high level of speakers but we are never going to be if we just say, Oh well. We should make it a priority to improve our Welsh language on the site."
Cllr Jamie Treharne agreed: "First and foremost we are in Wales, we are a Welsh town, we are a Welsh council. I think Welsh language should be used.
''If it's just the stationary bits on the website which leads to English language agendas and whatever, that for me is a step forward and it a positive step forward.
''I think that we should at least provide Welsh language on our website to promote the fact that we are, and proud to be ,Welsh, even though I don't speak it myself."
Translation costs will be met out of £4,830 the council has held in its reserves untouched for years for the Welsh language.
The council's website is being refreshed to comply with accessibility laws and the Welsh pages are expected to be added after the new version goes online.
None of the other town or community councils in Monmouthshire have pages in Welsh on their websites, councillors were told.
The county council offers all its services in Welsh.
The Welsh Government has a target of a million Welsh speakers in Wales by 2050.
Comments
To leave a comment you need to create an account. |
All comments 0