'Deeply unpopular' council merger plans scrapped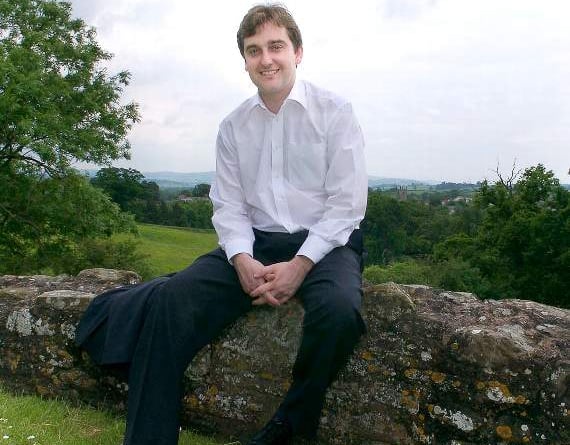 "The re-organisation plans were deeply unpopular in and around Wales and I'm pleased that common-sense seems to have prevailed" Nick Ramsay AM
()
Subscribe newsletter
Subscribe to our email and get updates right in your inbox.
IT was hailed as the most radical shake-up of local government in decades, but the Welsh council merger that was championed by former Welsh minister Leighton Andrews has now been kicked into the long grass by the newly elected First Minister, Carwyn Jones.
The Welsh Government announced last year that its plan to reduce the number of councils in Wales from 22 authorities to eight or nine could make savings of as much as £650 million over a decade, but a reduction in administrative jobs was a likely by-product of the merger which would have seen Monmouthshire swallowed up by the mega-councils of Torfaen, Blaenau Gwent, Caerphilly and Newport.
The draft Local Government Bill began a consultation on the proposals to reduce the number of councils which included scrapping the current system of 22 unitary authorities in 2020.
Now the controversial plans look set to be scrapped and redrawn after Mr Andrews lost his seat at the election which saw Labour failing to secure a majority.
Comments made over the weekend hinted that the new political face of the Welsh Government would now not support the proposals and a new approach would be necessary with more negotiation between the parties.
The First Minister added that the councils would still need "guidance and direction" from the Welsh Government otherwise, he claimed, "you end up with lopsided authorities, with different authorities having different powers".
Local government reorganisation plans will have to go back to the drawing board, Mr Jones admitted, adding that "the map clearly is not going to proceed".
Monmouthshire County Council Leader Peter Fox said: "I am very pleased that the Welsh local government reorganisation plans are now off the table. This has been a massive distraction for some time and has been the cause of great anxiety for many in public service. In my eyes it was never the right way forward, it was a simplistic approach that would have cost a fortune and achieved little. I believe firmly in local sovereignty, local accountability and local identity.
"The proposed map for reorganisation was trying to move us away from all of those things and threatened Monmouthshire as we know it. It is generally recognised that all councils will need to work differently in the future as we continue to face the challenges of shrinking resources and increasing demand. I accept a level of reform is needed, but there are better ways than those proposed. I am an advocate of combined authorities where localism can be preserved while economies of scale can be achieved by delivering some functions together with other councils. With this distraction out of the way we can now focus more clearly on the important things that need to be addressed in Monmouthshire."
Nick Ramsay, newly elected AM for Monmouthshire, told the Beacon that he was delighted that the proposal appears to have disappeared into the long grass. "My 'Save Monmouthshire' position was at the heart of my election campaign," he said.
"The re-organisation plans were deeply unpopular in and around Wales and I'm pleased that common-sense seems to have prevailed and the proposal has disappeared with the minister concerned."
Comments
To leave a comment you need to create an account. |
All comments 0