Petition launched to make the dragon on Welsh flag a Boy-o!
Tuesday 31st August 2021 7:51 am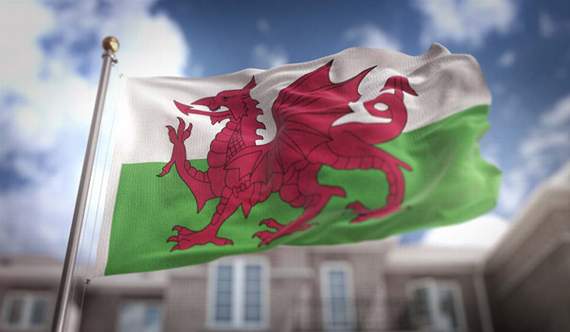 The traditional dragon on the Welsh flag
()
Subscribe newsletter
Subscribe to our email and get updates right in your inbox.
Hundreds of people have signed an official government petition - to see a penis added to the dragon on the Welsh flag.
The amusing campaign has got the support of nearly 400 people who want to see the appendage added to the well-known red dragon seen on the flag.
Rhyn Williams, a Welsh artist who kick-started the petition, has demanded all depictions of the dragon should have a penis as it portrays "dominance and leadership".
The dragon's penis has been featured on coins produced by the Royal Mint – including a limited-edition £20 coin which was available in 2019 – but so far no change has been made to the flag.
The unusual petition, written by Mr Williams, explains: "Within symbology, an erect penis depicts fertility and strength" and it shows "a leader's capability in sustaining a kingdom".
It continues: "When the penis is missing, this portrays the creature (the nation) as dominated, weak and fragile.
"Although some may find the topic amusing, this imagery is important if we are to carry on flying it for centuries to come."
Under Welsh Senedd rules, any petition with more than 50 backers has to be discussed by the official Petition's Committee - and at 10,000 signatures, it will be considered for parliamentary debate.
Mr Williams posted a link to the petition on his Facebook page saying: "Who the hell knows why the poor sod was turned into an eunuch, it could be down to obscenity, it could be down to forgetting to include it, or it could be down to politics, where those responsible for producing the flags removed it to symbolise Wales' role within the British kingdom.
"This confusion has bewildered many artists, poets, songwriters and authors alike for centuries by mistaking his sex.
"But what we do know is that the penis is still being added via royal imagery so this should convince the Welsh government to add a penis to our flag?
One supporter said: "St George may have tried to slay a dragon with a sword - but we all known the penis mightier than the sword."
Another wrote: "You have to get it all in proportion. You don't want it dragging around and get in trouble with the boys in blue."
The Royal Mint say the latest £20 dragon coin including the extra undercarriage came from a design supplied by the College of Arms.
A spokeswoman said: "The Welsh dragon is an enduring symbol of Wales and this coin is designed to celebrate the spirit of its people."
Comments
To leave a comment you need to create an account. |
All comments 0