FUW sets out five point plan to tackle impact of Ukraine war
Sunday 7th August 2022 1:00 pm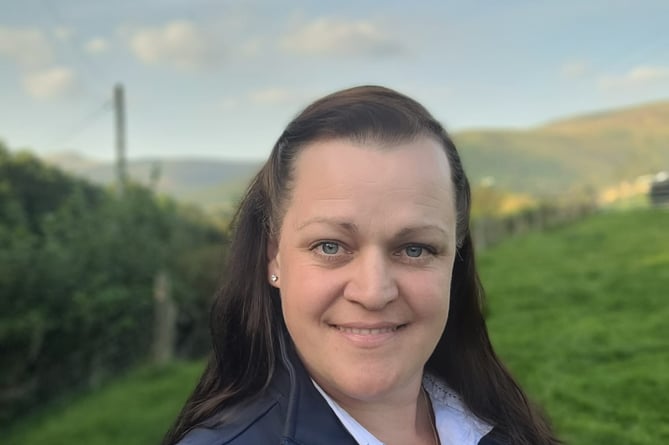 Subscribe newsletter
Subscribe to our email and get updates right in your inbox.
This week's column is by Sharon Pritchard, County Executive Officer, Farmers' Union of Wales
The Farmers' Union of Wales has launched a 'five point plan' for UK governments which we believe should be implemented to tackle the impacts of the Ukraine war and other factors on farmers, food producers and consumers.
During the FUW's pre-Royal Welsh Show press conference, we highlighted that Russia's war on Ukraine had exacerbated ongoing impacts caused by the pandemic and Brexit, causing major economic pressures for consumers and businesses and a global food emergency.
Many of the global influences currently impacting us will be outside the control of UK Governments, but there is nevertheless scope for significant actions that genuinely take our long term interests into consideration while also helping us in the short term.
As global bodies such as the United Nations, International Monetary Fund and the World Bank continue to warn of global food shortages, record high food prices and other factors that will lead to famine and political instability, food price inflation in the UK is predicted to reach 15% while inflation in UK farmers' cost of production is close to 30%.
The UK's reliance on other countries for food has almost doubled since the mid 1980s, with 40% of UK food now imported compared with around 22% in the mid 1980s.
During the same period, the UK's reliance on imports of 'indigenous type food' that can be produced in the UK has increased five fold, from 5% to 25%.
We also highlighted the impact of fuel prices on consumers and businesses.
Despite being less reliant on Russia than other countries for fuel, our fuel prices are nevertheless amongst the highest in Europe, and this at a time when disposable incomes in the UK have fallen drastically since 2007 compared with those in comparable European economies.
The storm that has blown through UK politics during recent weeks and led to the resignation of Boris Johnson will not leave calm in its wake, and the UK is still facing a tempest fuelled by Russia's war on Ukraine, the after effects of the pandemic and the ongoing impacts of Brexit. When a new Prime Minister finally takes over in early September, the new broom will have more than just sweeping up to do.
Throughout the Royal Welsh show, the FUW highlighting policies in a five point plan that it believes the new Prime Minister and UK Governments must implement in order to relieve pressures for farmers, food producers and consumers in the immediate term, while bolstering our food and energy security in ways which reduce the long term dangers of exposure to global emergencies.
Firstly, we believe it is time to reset international trade policy.
The UK Government has been pursuing liberal trade deals with distant countries that its own figures show will undermine UK food security while having negligible benefits for the UK's economy. It's time to place our food security at the heart of policymaking.
The second point of the plan emphasises the need to restore good relations with the UK's nearest neighbouring countries, the majority of which are EU members and are members of the most stable trade partnership in the world.
We must restore good relations with the nations and peoples who are our greatest allies when it comes to food and energy security, and represent the most affluent market in the world and one which is on our doorstep.
Thirdly, it is time for a renewable energy revolution. Our reliance on and exposure to global fossil fuel markets has been laid bare by the impacts of the pandemic and Russia's war on Ukraine.
Vast amounts of renewable energy are produced on Welsh farmland, but we have only tapped into a fraction of what is possible. Energy production using fossil fuels is second only to business in terms of contributions to Wales' greenhouse gas emissions, and is the second highest contributor in the UK after transport.
Our governments must step up efforts that restore the massive growth seen in the industry in the last decade by incentivising on-farm production of renewable energy and removing barriers without undermining our food production capacity.
The fourth point of the plan highlights the need for domestic agricultural and rural policies to be rethought in order to bolster food security by protecting the family farms and food producers that are central to UK food supply chains.
The UK's departure from the EU has led to the UK Government reducing spending on food and agriculture by hundreds of millions, threatening our food security by undermining farm businesses and the thousands of upstream and downstream businesses and jobs that rely on farm production.
Meanwhile, the refocusing of agricultural policies on environmental issues threatens to eclipse the importance of maintaining food production. Protecting the family farms and food producers that are central to our food supply chains must be a core objective of all future agricultural policies for our nations' Governments and given an equal footing to environmental objectives.
The fifth point of the plan highlights the need for financial support to be provided for critical industries.
Countries across the EU have announced support packages worth hundreds of billions in order to support businesses suffering as a result of massive price rises and to bolster and boost food production.
In order to protect domestic production, UK Governments must act now to place UK farmers on an equal footing with farmers in the EU who are receiving funding to make up for massive escalations in food production costs, and should relieve pressures on the food supply chain by providing direct financial assistance and tax breaks for related industries which are critical to our food production and security.
These actions are only a part of the whole picture which must be assessed by our Welsh government, and by a new Prime Minister and cabinet after August, but they relate - directly or indirectly - to national security in terms of our most precious commodity - food and to the energy that we require to fertilise, till, harvest, process and transport that food in light of the tempest that will continue to batter our nation and consumers in the months and years to come.
Comments
To leave a comment you need to create an account. |
All comments 0