MP denounces face veils as a 'symbol of violence' against women
Saturday 30th April 2016 8:00 am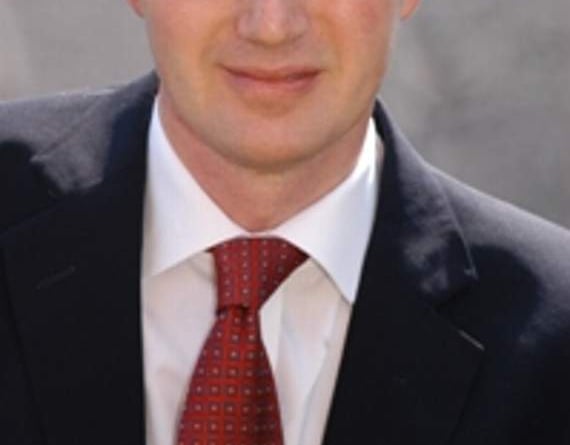 Subscribe newsletter
Subscribe to our email and get updates right in your inbox.
WEARING face veils has been denounced by an MP as a "symbol of violence" against women.
David Davies said garments such as the burka and niqab send out a message that women are the "property" of their husbands and close male relatives – and offer men an "excuse" to sexually attack an uncovered woman.
The Monmouth MP stopped short of calling for a ban of the veil but said with face coverings becoming commonplace in Islamic faith schools, the reasons behind it need to be challenged.
"The message has to go out to all men in all communities that they have absolutely no right to attack women under any circumstances whatsoever. The veil gets in the way of that," said Mr Davies.
"In effect, it has become an excuse for sexual violence against women of the sort we saw in Cologne and other European cities on New Year's Eve."
Mr Davies, who made his comments during a Westminster Hall debate on violence against women and girls, was also highly critical of publicly funded bodies giving what he described as "medieval-style" advice to Muslim women.
"The Muslim Council of Britain is often viewed as a moderate organisation and is in receipt of public funds, yet looking at some of the groups affiliated to it sets alarm bells ringing," he said.
"For example, Blackburn Muslim Association – which has received public money in the past for an education project – advises Muslims that it is not permissible for a women to travel a distance exceeding 48 miles without a husband or close male relative chaperone.
"Apparently, 48 miles is the distance a women would have been able to travel in three days on a camel in a desert in seventh-century Saudi Arabia. It is now being applied to 21st-century Britain.
"These absurd medieval rulings are unacceptable in a liberal society that believes in equality and makes it impossible to integrate women in the workplace." 
The rising popularity of Sharia courts in the UK also led Mr Davies to express grave concerns.
"Sharia law in some ways advocates violence against women and allows beating," he said.
"I do not suggest this is going on in the Sharia courts we have at the moment, but unless the people running them are willing to reject that notion absolutely, I am extremely worried about allowing Sharia courts to make any judgements in the UK.
"I am particularly concerned to learn that one High Court judge sits on these courts."
While Mr Davies acknowledged such issues were difficult to raise for fear of being branded racist, he urged others to speak out. 
"I recently met with some women of Islamic heritage, including human rights activist Maryam Namazie, who said one of the problems is that it is racist not to raise these issues," he added.
"If politicians aren't willing to bring this subject to the forefront, then it is going to be much harder for women to do so."
Comments
To leave a comment you need to create an account. |
All comments 0