Hundreds of homes still needed to meet 'frightening' shortfall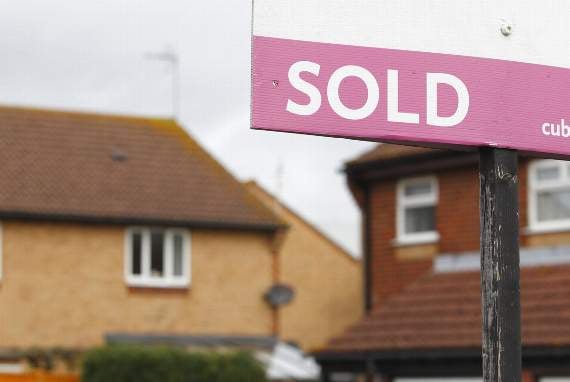 Subscribe newsletter
Subscribe to our email and get updates right in your inbox.
HUNDREDS of affordable homes would have to be built per year in Monmouthshire by 2023 to keep up with demand, with concerns the county will never be able to meet the "frightening" demand for affordable homes with house prices continuing to rise.
New research shows that 468 affordable homes would have to be built each year by 2023 to satisfy the need for social rented accommodation and low-cost homeownership, with one and two-bedroom properties the most sought-after accommodation.
The figures are an indication of current and projected need rather than a yearly housebuilding target, according to Hometrack.
The property market analysts calculated the shortfall by taking the housing backlog then adding existing households falling into need and newly arising need.
Targets of building 960 affordable homes between 2011 and 2021 had featured in Monmouthshire council's local development plan (LDP) but, having missed annual targets, the plan is now being revised.
Shirley Wiggam, housing officer for Monmouthshire County Council, described existing and future need as water flowing from taps into a bathtub already filled with a housing backlog.
"Unfortunately, we will never empty that bath," a meeting of the adults select committee heard on Monday (26th November).
"The backlog of need is a huge issue with all local authorities, and everyone that has done this assessment has come up with a very high number."
Mrs Wiggam told councillors that the average house price in Monmouthshire remains the highest in Wales and is likely to rise further with the removal of the Severn Bridge tolls.
A report presented to the committee showed house prices shot up by 12.86 per cent between July 2017 and September 2018, when the average house price was £307,600 – the highest in Wales.
This coincides with the announcement that tolls on the Severn Crossings would be cut in early 2018 and scrapped altogether by the end of the year.
It puts Monmouthshire just behind Bristol (£334,600) and ahead of the second highest prices Welsh local authority, the Vale of Glamorgan (£278,800).
As of July, the highest average house price in the county was Dixton with Osbaston (Monmouth), with £308,316. The average in Usk was £286,748, while the highest average price in Chepstow was in the St Kingsmark, at £284,651.
On average, a property in Monmouthshire takes around four weeks to sell compared to the Welsh average of 10 weeks.
Despite average wages increasing this year, the high house prices still put owning a home beyond the reach of many families living and working in Monmouthshire.
Analysis conducted between September 2016 and September 2017 also found that private rented properties will be unaffordable for many households.
The report summed up the "impossibility" of the situation faced by the council, according to Labour councillor Roger Harris.
He said: "I don't know how the county keeps going. People come in and get to the bottom of the ladder, I don't understand how but it just shows how difficult it might be."
Labour councillor Martyn Groucutt described the figures as "depressing", adding: "Housing is such a basic human need."
Cllr Groucutt also asked the committee to indicate its clear support for the council to start building its own council houses again.
The suggestion had been made by Councillor Dimitri Batrouni, leader of the council's Labour group, and supported by full council in June.
"Frightening" was the word used by head of planning Mark Hand to describe the report's findings as the authority embarks on a revision of its local development plan.
Mr Hand said: "The idea that we'd ever reach that number would just be unrealistic and unsustainable."
Conservative councillor Ruth Edwards asked if the council could consider bringing under-utilised buildings on high streets in town centres to be reused as accommodation to help with demand.
Mr Hand said the council would be putting a call out for people to recommend vacant buildings or rooms above shops that could potentially be redeveloped for housing.
Calls were also made by Conservative councillor Louise Brown to lobby the Welsh Government for more funding from its social housing grant programme to help with the situation.
But Mrs Wiggam said: "That would be difficult to argue for because every authority is going to have a great need."
The committee voted to endorse the local housing market assessment for cabinet approval at a future meeting.
Comments
To leave a comment you need to create an account. |
All comments 0