Gardening with Lynne Allbutt
Tuesday 5th October 2021 5:00 am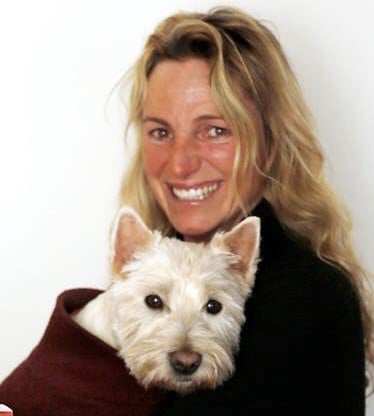 Subscribe newsletter
Subscribe to our email and get updates right in your inbox.
As children, my brother, cousins and I spent many hours blackberry picking with my nan (in the photo - I'm sure many readers will remember this fabulous woman) and back then we were often up against serious hunter-gatherers.
I remember walking sticks and other 'devices' having been adapted to pull down the best briars, all to get the best blackberries. Of course, the best, biggest, juiciest berries are always just out of reach - we all know nature has a sense of humour. And talking of humour, every trip, someone would fall into a ditch or blackberry bush and have to be hauled out by comrades who could hardly stand for laughing so much. It was all part of the experience. Health and Safety would have had a field day. As well as the benefits of a day in the fresh air and plenty of laughs, blackberries are very good for your health. They are packed with antioxidants, vitamins, and minerals with antioxidants such as anthocyanins providing many anti-inflammatory and anti-microbial properties, and catechins, giving them the natural ability to help activate fat-burning genes in belly-fat cells. Folklore advises that blackberries should be picked before the 12th October as Satan, who, having lost a battle in heaven with the Archangel Michael, was ejected from heaven on 11th of October. When he fell to Earth he landed in a blackberry bush and cursed all blackberries - and those who ate them - after that date. Some people believe the 'cut-off' date to be today (the 29th of September) and others say he did far worse than 'curse' the blackberries. I'll let you do the research! Folklore also claims that the biblical 'Burning Bush' that Moses saw was a bramble bush and that Christ's Crown of Thorns was made from bramble stems. These little green-then-red-then-black berries certainly do have a colourful history, and are the source of many a story - not just mine. As well as the traditional blackberry tarts and crumbles, jams and jelly, have a go at pickling some of the little juicy fruits. This is the easiest recipe I've found but it does include fish sauce. There are other options online. Combine 6 tablespoons of white wine vinegar, 2 tbsp fish sauce, 2 tbsp sugar, and 3 tbsp water in a jar, screw on lid, and shake vigorously until all sugar is dissolved. Add approx 6 oz blackberries and press down to submerge in liquid. Seal jar and chill at least 4 hours.They are excellent with cheese, over ice cream or even in a salad. You can also preserve and use the unripe green 'black'berries. Just toss them with a little sugar and an extra flavouring if you want to - vanilla, rosemary, or liquorice, work well - and let them sit in the fridge for 24 hours. You could also add honey, maple syrup, fresh fruit juice or alcohol to preserve them. Have some fun experimenting. And remember blackberries freeze well and will bring a few 'rays of sunshine' to porridge, yoghurts and muesli in the winter months.When I went blackberry picking last week, I picked a bag of the red berries for my hens, who absolutely love them. If you freeze them, they make a great treat for the garden birds and/or chickens in the winter months too. You will have feathered friends for life!
Comments
To leave a comment you need to create an account. |
All comments 0