Chepstow magic inspired Harry Potter characters 'without doubt'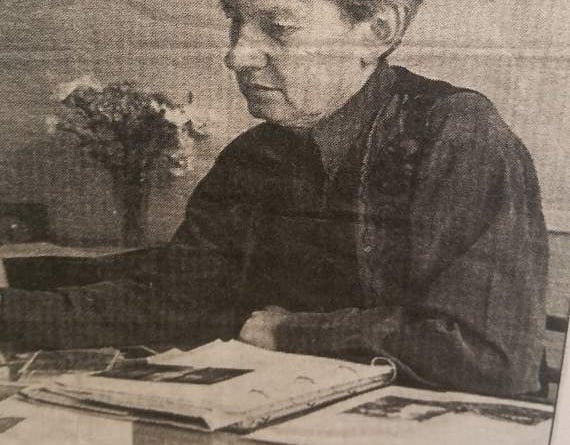 John Nettleship from Wyedean School is believed to have been the inspiration behind the character of Professor Snape
()
Subscribe newsletter
Subscribe to our email and get updates right in your inbox.
THE Harry Potter franchise has captured the imagination of populations across the globe, become one of the best-loved book series of all time, and inspired eight hugely successful feature films; and Chepstow man Tim Ryan has revealed all about the local people behind the story.
During her time living in Tutshill, JK Rowling attended Wyedean School and was taught by geography teacher and house master at the time, Tim Ryan.
He said: "I made her head girl, not because she was strong or sporty, but because she was brave, determined and clever.
"Her mother, Anne, worked at the school as a science technician, and her sister Dianne also attended the school. Joanne was a pupil at the school until she finished her A-levels and left for Scotland.
"I can easily see though, that she was inspired by her time at Wyedean to create some of the characters in the book; it's very clear."
Tim went on to describe the wise and kind head master Ken Smith, who relaxed in his office with a long quilted smoking jacket, marking the Sunday Times for grammatical errors.
Professor McGonagall-like Audrey Cooke worked at the school as head of the lower school, and was known to be firm with the pupils, but kind gentle, and understood the children.
The most obvious to Tim however, was teacher John Nettleship. Tim continued: "Without any question at all, without any doubt, he's Snape.
"Apart from the fact that Alan Rickman was his double, it's all in the characterisation. John had a reputation for being very smart, very child unfriendly, but actually he was always looking out for the children. He always turned out to be the good guy".
JK Rowling's childhood home, adjoining St Luke's church where her father was the warden, was recently sold under a mysterious cloud, to a Scottish buyer.
Comments
To leave a comment you need to create an account. |
All comments 0