Calls for minor injuries to reopen as demand grows
Wednesday 3rd May 2017 7:54 am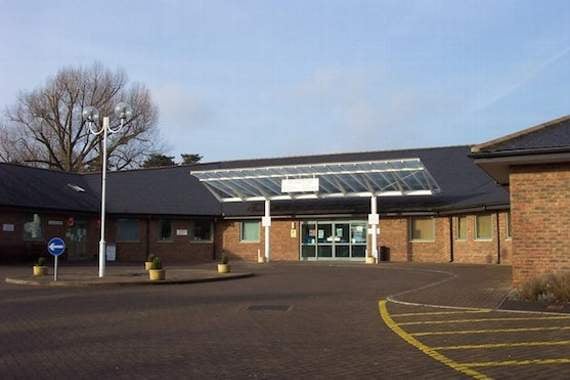 Photo courtesy of Jonathan Billinger
()
Subscribe newsletter
Subscribe to our email and get updates right in your inbox.
THERE have been calls for a review into the closure of the Minor Injuries Unit (MIU) at Chepstow Community Hospital.
Aneurin Bevan University Health Board announced the closure in November 2011, basing the decision on staff levels and patient demand. But county council candidate for Larkfield ward, Paul Pavia, says that figures received following a Freedom of Information (FOI) request show an increase in demand from Chepstow residents for the service.
In 2016, Aneurin Bevan University Health Board said it did not have any plans to reopen Chepstow's MIU after monitoring the impact of the closure. A spokesperson said at the time that the board had monitored the effect the closure had on the town, and there was "not a major increase in the number of patients accessing the unit in the Royal Gwent Hospital." It appeared that patients "either managed their own care or sought advice appropriately from their general practitioner, optometrist or community pharmacist."
But figures released by the Gloucestershire Care Services NHS Trust in response to a FOI request by Mr Pavia show a clear increase in Chepstow residents using the MIU at the Lydney and District Hospital.
According to the trust, 1,757 Chepstow residents were treated at the MIU at Lydney in 2016/ 17, which accounts for 20.6 percent of the total treatment figure for the year at the unit.
This is an increase from the 1,290 patients with a Chepstow postcode that were treated there in 2014/ 15.
Alongside this, figures released by the Aneurin Bevan University Health Board in response to a similar FOI request show that since 2012, a total of 33,426 patients with either an NP16 or NP26 postcode have used the A&E Department at the Royal Gwent.
The same release shows a total of 3,133 patients with an NP16 or NP26 have likewise used the A&E department at the Nevill Hall Hospital since 2012.
Mr Pavia has called for a review of the closure in light of this demand. He says that residents with a minor injury currently have had to take a long journey north to Nevill Hall, go to the Royal Gwent and "gamble on navigating the M4 and finding a parking space", or travel to Lydney and District Hospital, "which is a different health board and a different country."
In light of housing developments in the town, Mr Pavia says that "demand is only going to become more acute."
He said: "I would welcome attempts by the health board to secure other demand-led services at the hospital like community-based chemotherapy and dialysis but I really think we need that minor injuries service back and I call upon the Health Board's Chief Executive to review the decision that was made in 2011."A spokesperson for Aneurin Bevan University Health Board said: "The board undertook an extensive engagement programme in 2011 and 2012 and with the full support of the Aneurin Bevan Community Health Council a decision was made by the board to close the Minor Injuries Unit at Chepstow. This decision was made as part of a review of all minor injury services across Gwent. "We want to make sure our population have access to safe services when they need them. Our minor injuries unit in Chepstow was not generating sufficient patient activity to make it viable and safe, which is always our prime consideration."As with all of our services across Gwent, we will keep the situation under review."
Chepstow Community Hospital currently has 32 beds, made up of 18 community medicine beds and 14 rehabilitation beds.
Comments
To leave a comment you need to create an account. |
All comments 0