Man denies 'cold-blooded' murder after Usk body find
Tuesday 29th November 2016 12:02 pm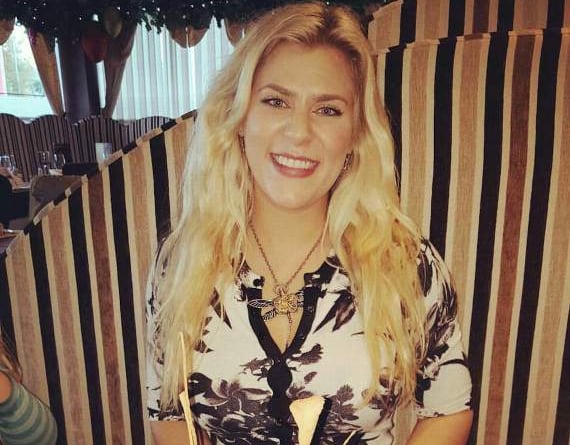 Morgan is accused of murdering Georgina Symonds (pictured) in January
()
Subscribe newsletter
Subscribe to our email and get updates right in your inbox.
THE trial of a millionaire property developer accused of murdering and hiding the body of a woman in Usk began yesterday (28th November).
Peter David Morgan, of Llanellen Court Farm, Llanellen, appeared in court charged with the murder of 25-year-old mother-of-one Georgina Symonds on 12th January at Pencoed Castle Bungalow near Llanmartin.
Opening the trial, prosecuting QC William Hughes said the death of 25-year-old mother-of-one Georgina Symonds was "pre meditated and well planned" and that Morgan "went to great effort to conceal and to cover his tracks".
Newport Crown Court heard that Morgan, who had been in a relationship with Ms Symonds for around three years, allegedly strangled her with baling twine before attempting to hide her body at an address in Usk on 12th January this year.
"He made the ligature and arrived at the address with duct tape, plastic sheeting and a metal pole to assist the transportation," Mr Hughes said.
"The metal pole fit perfectly in Mr Morgan's Porsche Cayenne motor vehicle."
He had also made a list the night before on his phone which included items such as string, tape, gloves and rag.
Concerns were first raised about Ms Symonds' disappearance when she failed to pick up her young daughter from school. The court also heard that her mother, Deborah Symonds had earlier received a phone call from Morgan, in which she testified to Mr Morgan sounding "sad".
Morgan originally helped to search the bungalow and call her phone in an attempt to find her, but when Ms Symonds was officially reported missing later that evening and he was interviewed by police the court heard that Morgan "changed his account significantly".
Morgan instead told officers he had "taken her phone from her" earlier in the day. When asked why he had called the mobile phone earlier he told officers he "wanted to make an effort."
The mobile phone was later found in Morgan's car.
When questioned by police in the early hours of 13th January, the jury heard Morgan had told officers: "I can't take this. I need to tell you. I strangled her this morning. I loved her so much."
When his keys were taken after being arrested he added: "You'll need those keys. She's locked in an outbuilding."
In his final interview with police before being charged the court was told Mr Morgan concluded by saying "I love her still, I wish she was still here."
Newport Crown Court heard that Ms Symonds was being paid between £7,000 and £10,000 a month to live in a bungalow by Morgan, who lavished her with gifts including spa days, horse riding and full body liposuction.
The court also heard that Morgan, who had installed a listening device in the property, believed that Ms Symonds planned to leave him and "continue to fleece him" once the property was signed over to her.
It was this listening device Mr Morgan apparently confronted Mrs Symonds about the day she died.
Mr Hughes finished his opening statement by talking to the jury about what the defence will present.
He said: "During pre-trial correspondence and hearings, the defence identified that Mr Morgan does not dispute unlawfully killing Georgina but he does dispute he is guilty of her murder."
He continued outlining that the Mr Morgan apparently had diminished responsibility. He has been seen by medical practitioners and one will suggest Mr Morgan has Asperger's which can impair self-control and rationality.
Mr Hughes closed saying Mr Morgan: "Had decided in the most cold blooded way that if he was not going to have her, then no one will, not even her daughter."
Georgina's mother Deborah Symonds was the first witness called. She told the jury that her daughter was a "lovely happy fun girl."
Comments
To leave a comment you need to create an account. |
All comments 0